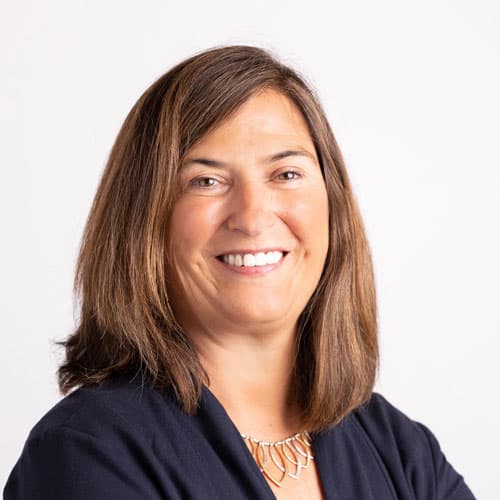 • Over 25 years of real estate experience on the NH Seacoast
• Specializing in new construction – former co-owner of a successful residential construction business
• Focus on helping buyers and sellers successfully navigate transactions with attention to detail
Philosophy
I'm committed to providing exceptional service and genuinely enjoy the challenge of working with all types of clients from the beginning to the end of a transaction. I see myself as more of an educator and [...]
• Over 25 years of real estate experience on the NH Seacoast
• Specializing in new construction – former co-owner of a successful residential construction business
• Focus on helping buyers and sellers successfully navigate transactions with attention to detail
Philosophy
I'm committed to providing exceptional service and genuinely enjoy the challenge of working with all types of clients from the beginning to the end of a transaction. I see myself as more of an educator and advisor on all aspects of the home sales process. I've developed a passion for the listing side of the business, particularly the creative marketing process and helping sellers through the transaction. I believe that my greatest strengths are honesty, reliability, attention to detail and a huge focus on the customer. And I truly enjoy helping a buyer find the right home!
Experience & Education
My real estate sales career spans over 25 years, five of which have been with Tate & Foss Sotheby's International Realty. As a partner in my husband's custom home construction business, I understand all aspects of the construction process—design, staging, building costs, time management and marketing. In the last five years, I have been a part of over 30 transactions and developed expertise in online marketing and social media. I have a Bachelor's degree in marketing from Plymouth State University.
Community & Personality
My husband Dick and I have lived in Rye, NH for over 25 years and I grew up in Exeter, NH. I love the NH Seacoast area— its small community feel, beautiful beaches, everything Portsmouth has to offer and easy access to Boston, MA. As a member of the Portsmouth HS booster club for many years, I supported my daughters Samantha and Emily in all of their sports activities. I enjoy golf, yoga, gardening and travel.
Office Location
566 Washington Road
Rye, NH 03870
Contact Info
Specifications
Languages:
Specialties:
Service Area:
Jaynee's Testimonials
Selling your home is a very personal experience and Jaynee made us feel comfortable every step of the way. She assisted us with the sale of both of our lake house in Nottingham NH and our primary residence in North Hampton NH. Each time, Jaynee educated us on market conditions, made great recommendations to prepare the property, brought her team through for feedback, and engaged a great photographer to showcase the property's best features and amenities. The first transaction yielded our target [...]
You were an absolute pleasure to work with. Your knowledge and experience got us the house we wanted, even when there was a competing offer situation. We highly recommend you!
Contact
Hi there! How can we help you?
Contact us using the form below or give us a call.
Hi there! How can we help you?
Contact us using the form below or give us a call.